The Villages Pops Christmas Concert (Sanctuary)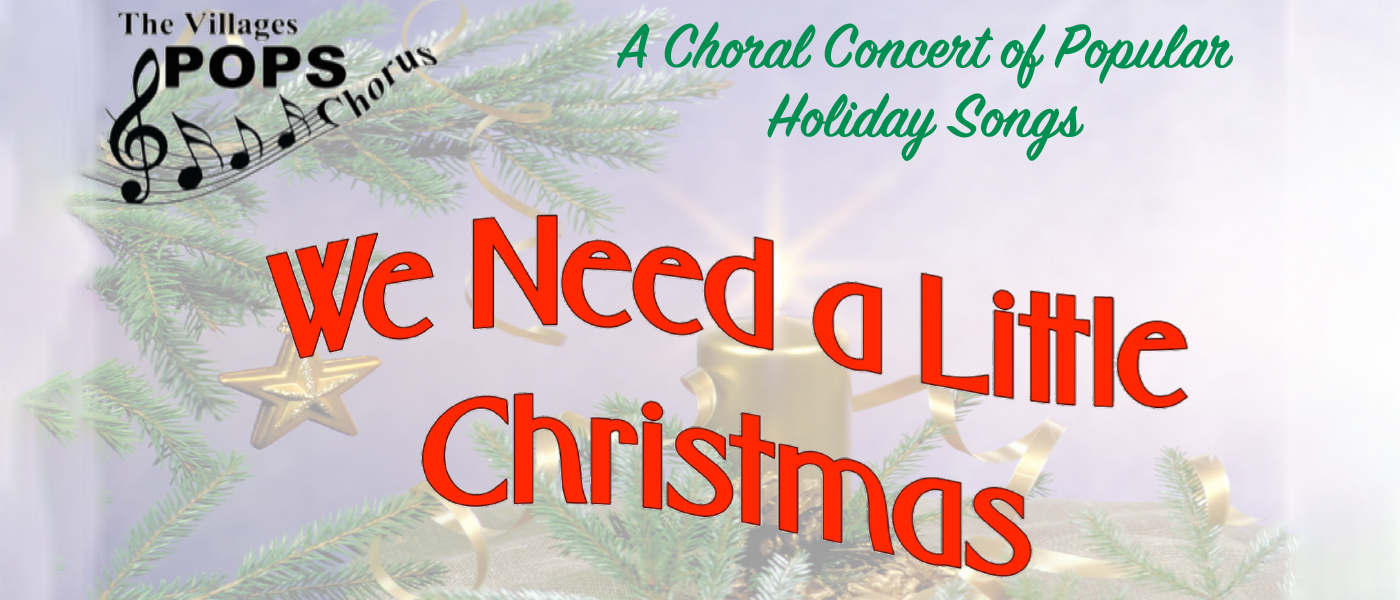 SOLD OUT! Concerts at 3:00 and 6:00 p.m. today.
The Villages Pops Chorus is back at North Lake Church (after almost 2 years away) with their annual Holiday Concert entitled "We Need a Little Christmas". Part of the proceeds will be donated to All One Family, Inc., and other local charities. Since its inception in 2014, the Pops Chorus has donated over $168,000 to local charities.
TICKETS ARE ONLY AVAILABLE AT THE VILLAGES ENTERTAINMENT.
Remote Box Office & Customer Service
https://tickets.thevillages.com/nlp-9289/9297?z=0
Monday-Saturday
10am-7pm
(352) 753-3229