ONE Blood - Blood Drive (Parking Lot)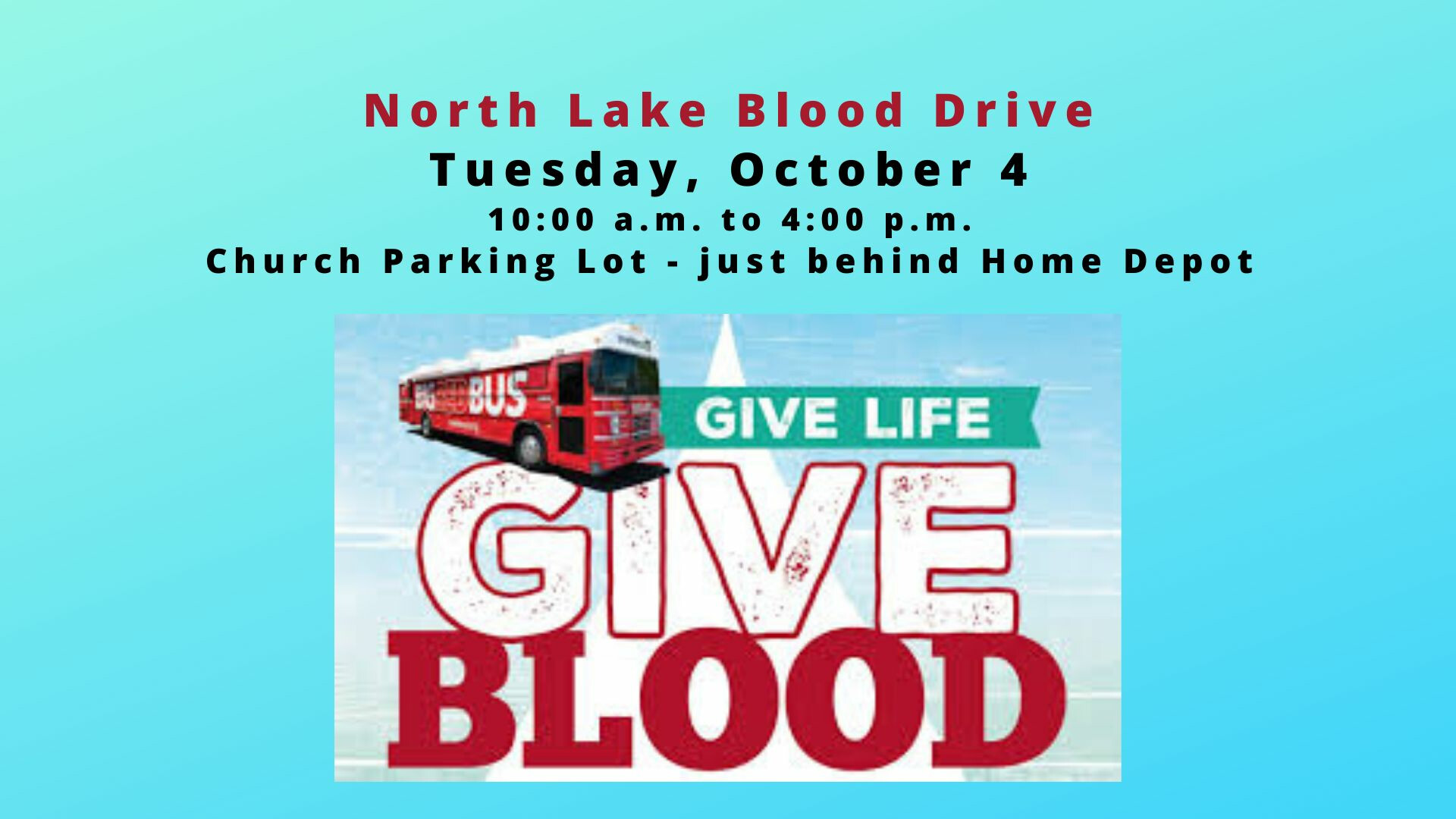 North Lake Presbyterian Church Blood Drive
OneBlood Red Bus
Tuesday, October 4
10:00 a.m.— 4:00 p.m. in North Lake Presbyterian Church Parking Lot
Sponsored by PW Esther Circle
"He is so rich in kindness and grace that he purchased our freedom
with the blood of his Son and forgave our sins." Ephesians 7:1 NLT
Do you know that the average person has about 5 pints of blood in their body?
Surely you could give a pint or encourage others to give!
How many gallons do you think North Lakers + friends can give?
8 pints = 1 gallon
80 pints = 10 gallons
200 pints = 25 gallons
THE BIG RED BUS
You've probably seen this red bus about town. OneBlood is a non-profit, community asset responsible for providing safe, available and affordable blood to our hospital partners and their patients. Safety of the blood supply is top priority. Every unit of blood undergoes more than a dozen tests to ensure patient safety.
PLEASE HELP SUPPORT THIS COMMUNITY OUTREACH PROGRAM.
Contact: Text or call Chair Jo Summers at 352-307-5237 for more information.