We partner with families to help kids learn
about Jesus and His love!

9:30-10:30 a.m. (Toilet trained preschoolers through grade 5)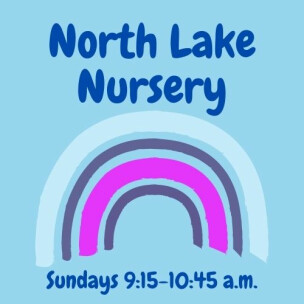 9:15 a.m. - 10:45 a.m. for ages 6 months to 3 years


North Lake NOW! is a Tuesday and Wednesday after-school ministry that meets September through April.
At NOW! elementary kids in grades K-2 and 3-5 quickly find themselves surrounded by friends! There's laughter, fun, and the chance to discover the best friend any of us will have throughout our lives – Jesus Christ. At NOW!, we create a safe place for kids to laugh, love, learn and find life. ​