We partner with families to help kids learn
about Jesus and His love!

9:30-10:30 a.m. (Toilet trained preschoolers through grade 5)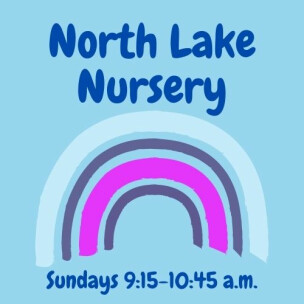 9:15 a.m. - 10:45 a.m. for ages 6 months to 3 years


Children's Ministry Registration Form
North Lake NOW! is a Tuesday and Wednesday after-school ministry that meets August through April.
At NOW! elementary kids in grades K-2 and 3-5 quickly find themselves surrounded by friends!There's laughter, fun, and the chance to discover the best friend any of us will have throughout our lives – Jesus Christ. At NOW!, we create a safe place for kids to laugh, love, learn and find life. ​ The theme this year is FBI (Faithful Bible Investigators) where our miniature FBI Agents will be on the lookout for men and women of the Bible that would be great Agents of God. The first semester we will explore people in the Old Testament like Moses, Ruth, and Joshua. The second semester will be people of the New Testament.